Behind the Scenes With
#TeamVCA
Your Friendly, Neighborhood
(Like Sherlock Holmes, But For Online Business)
We specialize in coaching online business owners who are approaching their first million-dollar year—or those who have just had their first one—and that need to change the way they do things to reach the next level.
Our job is to follow the clues, uncover what's working and not working, identify the #1 thing that's going to get you double the profit with half the effort, and then work alongside you to make that a reality. Discover our method.
If you're ready to step into your CEO shoes, we'll help you put in place the systems, the team, the infrastructure, and the support to build an equitable, sustainable, profitable online business. Apply to work with us.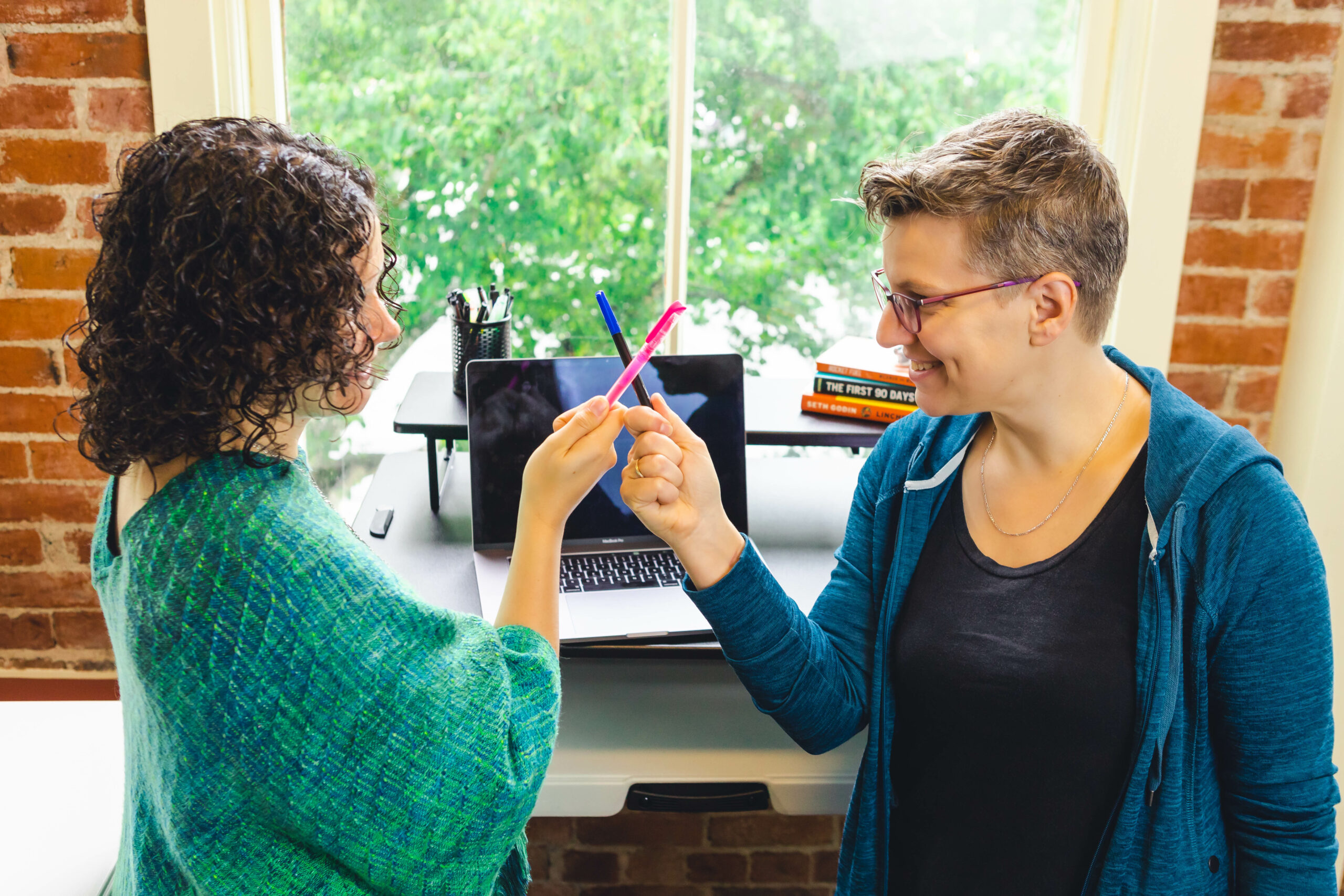 Every person is a person—first, last, and
always.
That
is our highest value, and it drives our decision-making everyday.
Here's What That Means To Us:
Black, Indigenous and Trans Lives Matter; Love is love; Women's rights are human rights; Ability takes many forms; Climate change is real; Vaccines are medicine; and Justice and equity (not just diversity and inclusion) are mandatory, in business and in life.
These aren't just words on a page for us; they're bedrock foundational and inform everything from our daily to-do lists, to who we take on as clients, and how we choose to invest our resources.
We are proudly 100% LGBTQ2S+ and 50% Indigenous (Métis) owned.
At the same time, we also recognize the privileges that have been afforded to us. The systems of racism, sexism, cis-genderism, ableism, etc. run deep, and so we are committed to putting our words into action.
That's why we #PayTheRent with 1% of our revenue going to supporting the Tillicum Lelum Friendship Center's programs.
The Faces Behind Our
Success
Breanne Dyck
(she/her)
Managing Director
Coco Madari
(they/them)
Client Success Concierge
Jeni Bee
(she/her)
Relationships & Partnerships
Jill Joevenazzo
(she/her)
Head Coach
Take the next step.
#BeTheVisionaryCEO
You don't need to hire a massive team, herd everyone en masse into courses, or sell your soul to hit $1M and beyond. Let us show you how.